The Serpent Has Cooked the Books-/ADULTS ONLY PLEASE!

Transgender Agenda Supernatural KJV Bible Changes
Emasculation of Men – Leather Girdle Shorts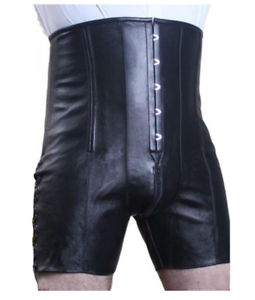 Rev 15:6
"And the seven angels came out of the temple, having the seven plagues, clothed in pure and white linen, and having their breasts girded with golden girdles."  wth?
I am beginning to think Satan the archangel got a bad wrap from the books.  After all isn't he doing exactly what is needed to divide the sheep from the goats?  I think perhaps Satan had a very hard calling to fulfill and is doing exactly what Father wants him to do.   I think perhaps the real culprits of evil are very high level demons.  Perhaps Satan is commanding them for fulfillment of prophesy.
Continue reading "Angels with Breasts and Girdles? Really? M.E. Bible is Nearly Cooked"